'Chal Koi Gal Na' singer A-Jay M opens up on the troubles he faced during the shoot of the music video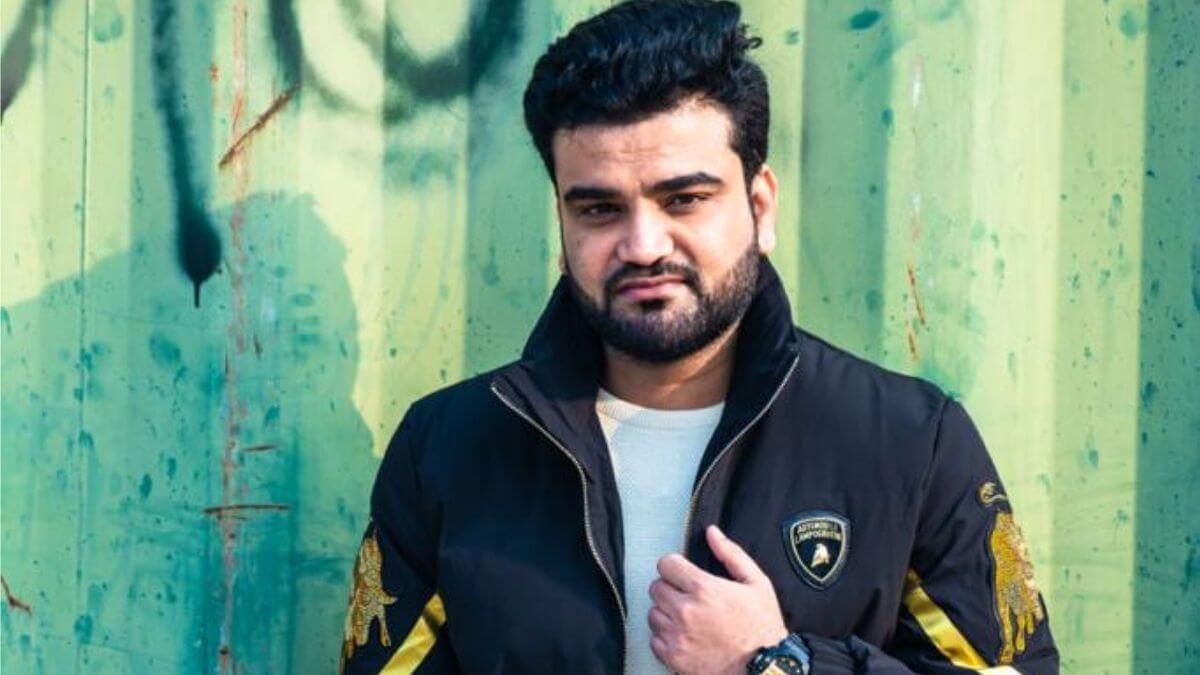 After giving out a blockbuster song like 'Dildari', singer A-Jay M and his team released yet another beautiful composition 'Chal Koi Gal Nai', on November 25th, 2020. The music video made it into the headlines as the leading characters; Tik-Tok famed Arishfa Khan and Lucky Dancer, got the team into a huge trouble with their uncooperative behaviour. However, despite of no backup and support from the featuring artists, the song has received appreciation from the audience. The song 'Chal Koi Gal Nai', produced by Pulse Music India, is the sequel to the super hit song 'Dildari', which received more than 18 million views.
We got an opportunity to have a candid conversation with the singer A-Jay M, over the issues related to his latest release, where he also opened up about his upcoming projects.
When did you plan on 'Chal Koi Gal Nai'?
A-Jay M: Chal Koi Gal Nai was planned along with our first release Dildari itself, because we aimed on shooting a sequel love-story on the same. As you know, Dildari is a dance track, whereas the track of it's sequel is set on a sad romantic love-story. Now, if I talk on the history behind the audio of this beautiful song; the owner of the music label, Mukesh Sharma, was in awe with its music. He had decided to save the song for a movie, but my attachment with the song made me request him for a single release, and he readily agreed too! So this is how we planned both the songs together, however, even if planned together the two songs are completely different from one another. The audios of both the music videos are quite contrasting as Dildari is a complete groovy dance-number, whereas Chal Koi Gal Nai has a bit of Indian touch with a sad-romantic angle.
Did you ever thought about never releasing this song before its release?
A-Jay M: It's not hidden from the audience and the media that we had faced immense problems right when the shooting had just started. We were unsuccessful to get the shots that we had scheduled for the music video. We hardly shot some scenes and had to manage editing the best out if it. This solely happened as we got zero support from the leads of our music videos, Arishfa Khan and Lucky Dancer. Specifically, Arishfa and her mother generated a lot of issues during the shoot.
Somehow when we managed to complete the song, but on the edit table we realized it was very difficult to remove the best pieces for the final output of the song. Mukeshji, Sundeep and I were in constant talks with our teams to try some way or the other, to bring out the best from whatever we had. Obviously, we were scared as we were failing to understand how to release the video and how will the audience react. We had already delayed the sequel of Dildari, which crossed 17-18 million views and fans kept on quizzing us for the next release. Our team was clueless as both the artists, Arishfa and Lucky didn't even care to respond to our calls. But we didn't give up here, our editors gave in their best foot forward to create the final music video. Chal Koi Gal Nai is a sequel, we had to release it as giving an end to the first part becomes very important, and by God's grace we were successful in doing the same.
Despite no promotion by two artistes' in video, song has managed to garner good views. How does it feel?
A-Jay M: As I just opened up, that we hardly got any support from the artists during the shoot. They didn't even try respecting their work by sharing the final song on their social media platforms. Editing out the final outcome of the music video was already a difficult task that our team faced, but they tried giving their best.
Arishfa and Lucky, having a hold on a massive fan following on social media could have promoted their work, but they decided to avoid it. However, without any support or backup, Chal Koi Gal Nai is doing good which makes our hearts filled with joy. The song is trending all over social media platforms, as we have witnessed Reels on the same over Instagram. On YouTube as well, we can see the link of our song  being shared which shows that the song is being talked about! The deep-sad romantic feel of the music video has garnered attention as the audience is showering the song with heartwarming comments stating that the song is already in their playlist and it's on loop. Obviously, it's a good feeling and we are still giving in our best to make the video reach to the level it deserves. Without any support or backup the song has been applauded, what more can we ask for?
Who are the other artists that you are looking forward to collaborate with?
A-Jay M: Yes, there are several artists with whom we are looking forward to collaborate with. We have like 15 to 20 songs in the pipeline, all in association with Pulse Music India. Initially, we are planning to start off for the video production of 3-4 songs which are ready to be shot. For the same, we have roped in a few artists from different social media platforms. At the same time we have some big faces from serials and web-series too, who will be seen featuring in our music albums.
In terms of music as well we have joined hands with some famous rappers and music producers. We are currently in talks with Avneet Kaur and are trying to get the collaboration, set up for a music video. There are many more famous faces that the audience will get to see in our upcoming videos and the short listing of the artists is in the process.
Can you please shed some light and tell us about your upcoming project?
A-Jay M: Talking about the upcoming projects, as I already mentioned that there are 15 to 20 single releases that are lined up. Out of which, 3-4 songs are under process and with proper discussion and planning these songs will be released soon for the audience. Looking into the Western culture, even we are joining hands with several artists and are trying to bring out big collaborations for our music videos.
With this, we are also trying to give something different to our audience with various genres of music. Say it dance numbers or soft romantic songs, we are trying to enter into the regional songs modifying it with a little touch of modern music. It can be music from Punjab or North belt, we are working on different levels altogether.
Apart from this there are some songs that you'll will get to hear in top movies and web-series as well. Everything is under process and we are really hopeful that our audience will get to hear more of our songs soon.