Observing is the basic way to learn: Abhishekh Khan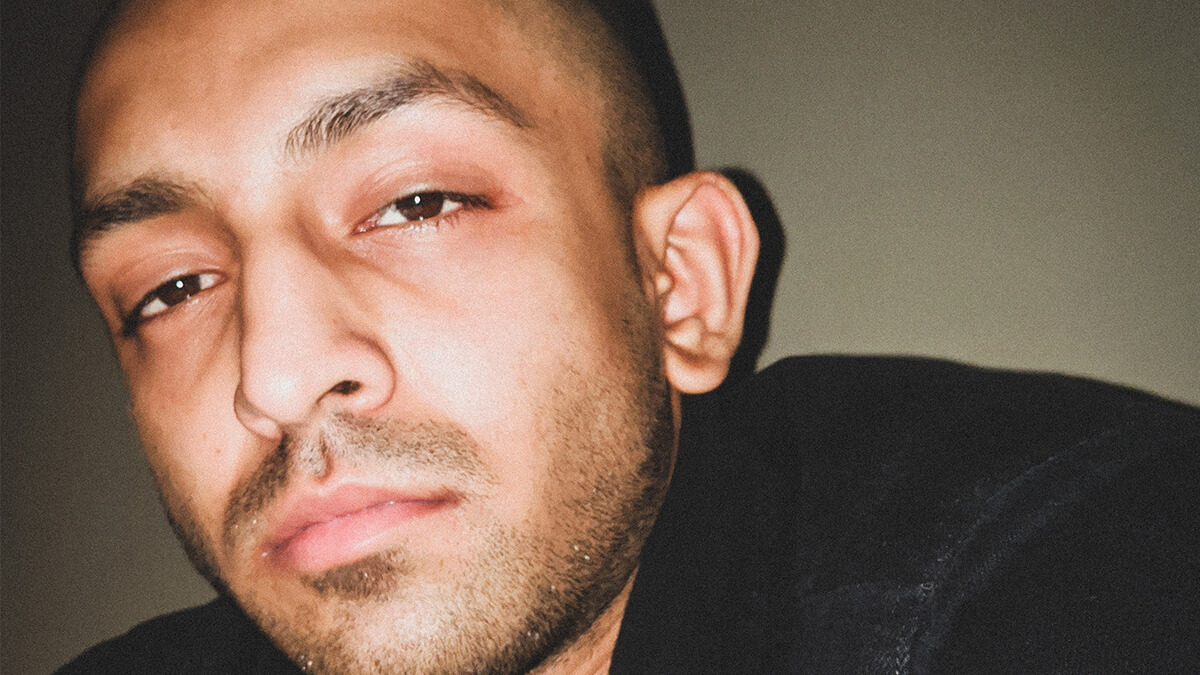 Making a debut with Netflix under Shahrukh Khan's Red Chillies entertainment with Bard of Blood, Abhishekh Khan caught the attention of the audience by playing Nusrat Mari.
Later, the actor also went on to appear in 'Parle 20-20' ad which recently hit over 2 million views on YouTube.
In a conversation with QNA, the emerging actor talks about his journey, when did he realise he wants to be an actor, how Bard Of Blood happened, and much more:
How did acting happen as a career and how has your journey been till now?
Abhishekh Khan: I always wanted to be an actor, the journey started with school plays, and then backstage at the Prithvi theatre. I never really got a chance to show my acting prowess in theatre. I don't think I did anything path-breaking or remarkable at that time. I did a few plays and that is about it. Having said that, I would like to add that I got to learn a lot from everyone around me in the theatre circuit! Observing is a basic way to learn. I started in 2014 and I'm still learning!
How did you bag Bard of Blood? Explain in detail?
Abhishekh Khan: I got a call from the casting company for a Netflix series. They never gave out the details about the show, the only thing I knew was, it's for Netflix.
I went for it, did a few different scenes and I think after a week, I got a call from Red Chillies Entertainment and I was signed on 5th September 2018. Then only, I got to know that the project I'm being signed for is "Bard of Blood"
When you came to know you were going to act with the leading actors, what was your reaction?
Abhishekh Khan: I had a bag of mixed feelings. I was scared and nervous, but at the same time, I was excited to work with all of them!
What transformation you had to go through for playing the role of Nusrat?
Abhishekh Khan: I was very fond of this question while the series was out. But with time I realised I don't like to talk much about it. Losing weight or getting tanned isn't really something to make a fuss about!
Your character was appreciated by the critics as well as the audience, even Shahrukh Khan appreciated you during the premiere, what's your take on that?
Abhishekh Khan: Amazing! It is indeed a big deal for someone like me who is an outsider to this industry! I never really expected my first would be something like this. I'm grateful, "Nusrat" happened to me.
How many times you have seen your web series Bard of Blood, and what do you feel about it? 
Abhishekh Khan: Once with my family! And after that, I just went through my scenes from the series. I feel there's a lot to learn and even unlearn.
How are you spending your time during quarantine while Ramzan is going on?
Abhishekh Khan: Fasting and praying are regular! And I'm reading a lot.
Share us one memorable incident that changed your life & you will remember forever? 
Abhishekh Khan: "Pyaasa"- this film changed my perception towards a lot of things in life. I was lucky enough to watch the restored version of it on the big screen, and this is something I'll remember forever.
Share your one wish that you always wanted for yourself to be granted?
Abhishekh Khan: I have nothing on my mind right now.
Share some hobbies/ideas one could start during the lockdown?
Abhishekh Khan: I watch a lot of cinema & quarantine has been more beneficial in terms of exploring cinema.